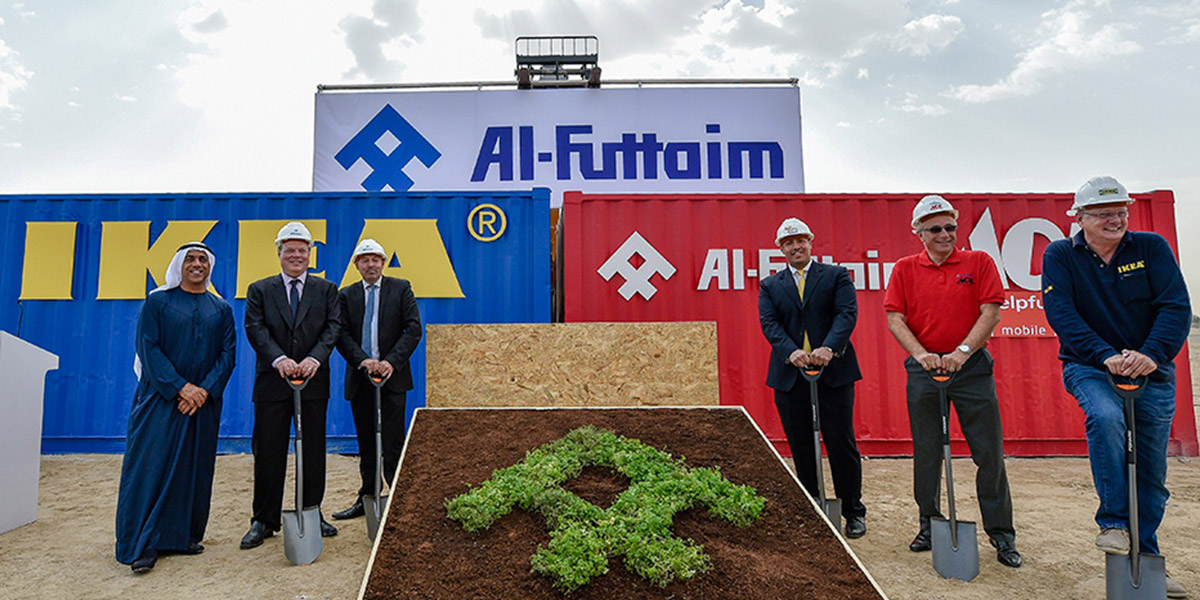 Al-Futtaim Group set to anchor a mall in Jebel Ali – IKEA By ADAL
Dubai: The Al-Futtaim Group is to build a mall with a 55,000 square metre leasable area in Jebel Ali district, as developers and retailers chase opportunities in the fast emerging southern side of the city. The mall – the name of which will be decided later – will form part of a wider 15 million square feet mixed-use project being built by Dubai Government owned wasl Properties.
Apart from the retail assets, wasl will be responsible for the residential – to feature 257 townhouses and 1,200 "hill-side" apartments – and office components. The intention is to offer the homes on freehold, according to a senior wasl official.
The mall is scheduled to open in the first quarter of 2019. Its development and that of the Phase 1 residential area will go on simultaneously. Nearby landmarks include the distinctive Ibn Battuta Gate building. It will also be close to the Energy Metro Station.
Omar Al Futtaim, Vice-Chairman of Al-Futtaim Group, said: "We waited a long time to get the possible location on Shaikh Zayed Road and be part of a brand new lifestyle cluster." The Vice-Chairman added that the mall will adapt to emerging trends in retail, where it will allow "brick-click-pick" options. Shoppers can place online orders and pick them from the store.
Al-Futtaim Group managed brands will take up about 60 per cent of the leasable area at the new mall, including Ikea and Ace, the hardware and home utilities retailer. That apart there are apparel and F&B brands the Group operates. In all, there will be 100 stores. The supermarket operator will be named shortly.
And Ikea shoppers could be serviced through mobile apps. For Al-Futtaim Group, this will be its second mall property in Dubai, after Festival City, which is currently in the final stretch of a Dh1 billion plus expansion. The name of the new mall will be finalised later this year. (The chances are that "Festival City" branding will be reserved for the Group's bigger malls. Apart from Dubai, the branding is being rolled out in key regional markets.) "The mall in Jebel Ali will have a wide catchment area – from in and around the location, the Dubai Marina resident base because of the Ikea anchor and even the traffic heading into Abu Dhabi," said Steven Cleaver – Director of Shopping Malls. "Being responsible only for the retail component at wasl Gate is not a limitation. We wanted to be part of the south side story Dubai has embarked on for some time.
"Doing it in partnership with another developer works perfectly because of the location. As a developer, we are open to utilizing other opportunities too – and not just within land owned by the Group." (The new mall project cost was not revealed.) With two malls, Al-Futtaim Group's leasable portfolio swells to 300,000 square metres.